The law, like any other area of people's life, is constantly changing and developing due to the formation of a completely new types of threat and crime (such as cybercrime). Different kinds of regulations and acts are constantly created and every advocate, legal advisor or prosecutor needs to keep updated with all the legal provisions. The Law Clinic at the University of Law was created for Students who want to gain additional, practical knowledge related to law. Thanks to practical approach to educating, participants of workshops are able to obtain proficiency in preparing contracts and solving complicated commercial or civil disputes.
Who can benefit from the Law Clinic?
Modern workshops help to broaden the horizons and gain additional knowledge connected with commercial, economic and civil law. Classes are optional and addressed to the 3rd, 4th and 5th year Law students who wants to expand their knowledge related to conducting business activity, international trade or signing civil contracts. Classes are held in small groups of ten which enables individual approach to each student and allows to develop interests.
The Law Clinic, so which profession to choose?
The Law Clinic puts an emphasis on gaining practical knowledge which will help Students to choose their specialization related to, f.ex. legal service of companies and enterprises. Participation in classes allows to choose the path of career in a fully conscious and thoughtful way. Currently, thanks to the constant development in the area of law, labor market offers numerous opportunities of an employment.
Career path
Participation in the Law Clinic classes will prepare You to work in such places as: international legal corporations, patent and trademark offices or tax offices. Each of those professions is interesting, challenging and requiring constant development, hence the offer of the University of Law in Wroclaw related to the Law Clinic.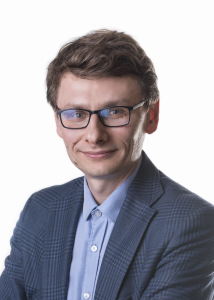 Legal advisor prof. dr hab. Tomasz Chłopecki
Lecturer conducting the Law Clinic classes
Wyższa Szkoła Prawa we Wrocławiu
Students interested in taking part in the Law Clinic classes, please contact: